Now son has got a new toy, that's Transformers, look how big it is. He loves it and hubby also likes to play with him. I am not sure how to play this toy I mean put it back as Transformers. I find it complicated but hubby knows how to make it back.
By the way
my giveaway
is going on, just click on the link to take part. So far there is only one participant so you have plenty of chance to win!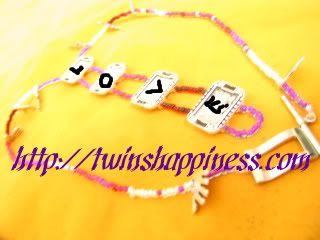 The necklace is waiting for the owner to claim to win.