I am sure you are excited to find out who is the lucky winner of
Amazing 10 Giveaway!
They are total of
37 participants
in my giveaway.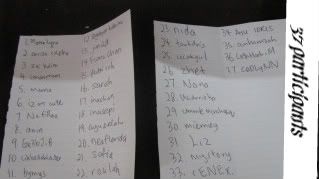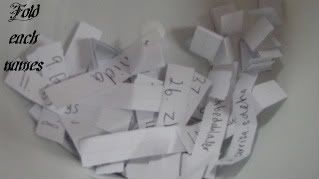 Yeah I have Sean blind fold before that he saw the bucket with the folded names. He is so excited, he is moving so much that I cannot take a good picture of him. After shaking the bucket with the cover, he finally got his right hand in the bucket and picks the folded name. I then ask him to open, well he saw the letters but he does not know how to say them.
Congrats to
Mama Lyna,
you are lucky winner of my Amazing Ten Giveaway.
Thank you everyone for taking part, I am hoping there will be giveaway soon. Stay tune!